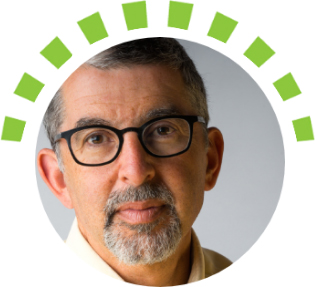 Regional Director, Northwest
Steve Gelb, NW Regional Director, Emerald Cities Collaborative – Steve is passionate about putting under-served communities at the front of a transition to clean energy.  He leads the Northwest ECC team with a focus on integrating its policy, clean energy program delivery and economic inclusion programs in order to create compounded benefits.   
Steve brings over 10 years of experience working at the intersection of the environment and equity through creating coalitions, launching programs, and supporting policy advocacy at the intersection of equity and the environment. He helped found SustainableWorks, a non-profit residential energy efficiency organization that developed a community-based program to retrofit over 1,000 homes. Since then, as a Director for the Emerald Cities Collaborative, he launched the RENEW Affordable Housing Program that develops energy and water efficiency upgrades, and developed pathways to clean energy careers and business opportunities for members of underserved communities through ECC Northwest's Clean Energy Opportunity Hub. He has been a leader in green construction and renewable energy in affordable housing through the Exemplary Buildings and the Access Solar Programs. Steve Chairs the Weatherization Workgroup, and has served or serves on Shift Zero's Equity First Team, and on advisory boards for the WA Construction Center of Excellence, South Seattle College Sustainable Buildings Technology Program, Seattle City Light's Integrated Resource Plan, the Peoples Solar Energy Fund and Seattle's Green New Deal Oversight Board. Steve is an avid biker, cross country skier, and bread baker.  He's a graduate of Cornell University.